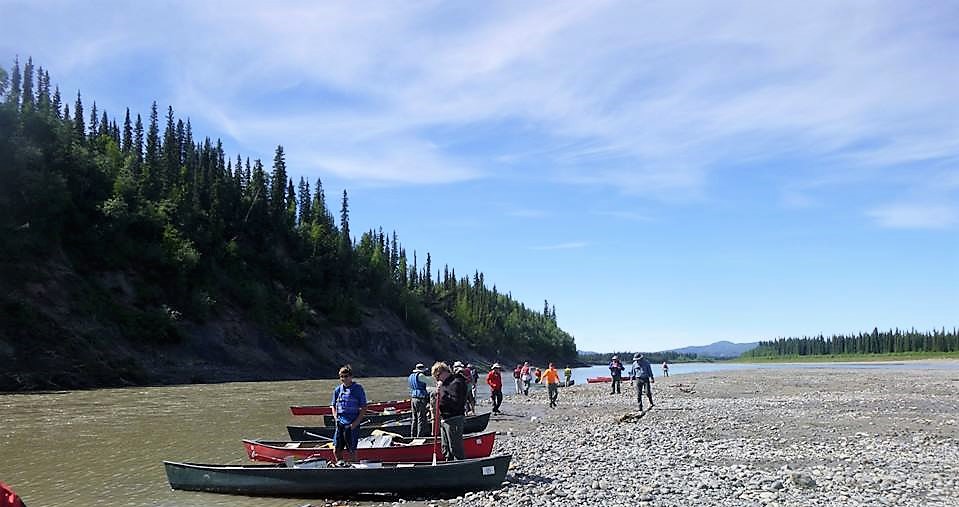 Experienced trek Guides help you to explore Alaska's beautiful, wild and scenic waterways in a land where the rivers change every hour. The Northern Lights High Adventure Base offers canoe trips for all skill levels, whether your group is made up of novice canoeists or you are looking for the next adventure with class 3 rapids. We have a trip for you!
The Yukon River Trek is a class 1 river that requires basic canoeing skills yet offers the most remote and uniquely Alaskan river experience.
For those who are looking for more of a challenge and are eager to learn more advanced white water skills, the Tangle Lakes/Delta River Trek is probably for you.
Birch Creek is certainly worth taking a look at if you want a faster river with Class 1, Class 2 and even a few Class 3.
If you need help deciding, please call the High Adventure Director at 907-452-1976 for more information. He's pretty cool