Northern Lights High Adventure Base 2021 season is still open for any local troops who would be interested in going on a trek this year.
With Covid still hanging a cloud over travel, why not go do something you have not yet in your home state? The Wrangells ST.Elias National Park offers glorious views of glaciers and the 4th highest peak on the continent Mount St. Elias. We offer 5 days hiking or canoeing or a good mix of canoeing and hiking. Let us customize your unit's goals and take you anywhere in the state you desire. Also looking for Eagle Scouts for Trek Leaders as well as other Scouts to help us expedite.
Contact Phil at
This email address is being protected from spambots. You need JavaScript enabled to view it.
with questions or call the Midnight Sun Council at 907-452-1976
Do not wait to sign up, All it takes is a registration form and a deposit and I can start working with you to build a great adventure! We have the whole state as a play ground! Call us today and see what your options are! (907)452-1976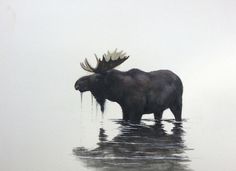 Northern Lights High Adventure crews hike and paddle through massive wilderness areas,
where solitude allows for deeper meditation and the rugged terrain and spritely elements provide for physical challenge.
The wilderness is part classroom and part instructor on Northern Lights High Adventure Expeditions.