2019 Summer High Adventure Base Trek sign ups are now Closed! We hate to do it, but all applicants that are not signed up or haven't made a deposit are now "unscheduled" and pushed to the waiting pool for 2020. We have opened up the schedule and calendar for the 2020 season. Do not wait to sign up, All it takes is a registration form and a deposit and I can start working with you to build a great adventure for next summer! The Brooks Range above the Arctic Circle or a canoe trek down the mighty Yukon River, you might even like coming out to hike in the glacier fields of the Wrangell/St Elias National Park and Preserve. We have the whole state as a play ground! Call us today and see what your options are! (907)452-1976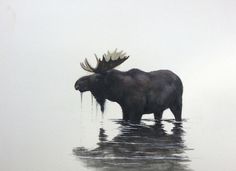 Northern Lights High Adventure crews hike and paddle through massive wilderness areas,
where solitude allows for deeper meditation and the rugged terrain and spritely elements provide for physical challenge.
The wilderness is part classroom and part instructor on Northern Lights High Adventure Expeditions.