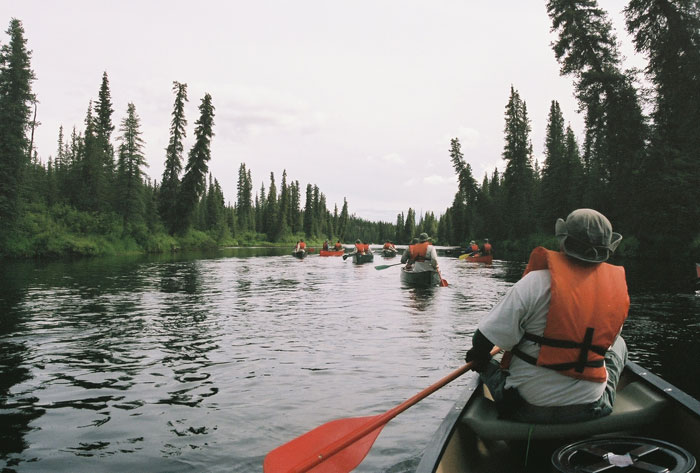 To insure safety, all participants must be physically prepared to enjoy a rugged canoe or backpacking trip. On a canoe trip, you may be paddling 10 miles a day or more in windy conditions and may carry as much as 85 pounds across a portage. On a backpacking trip you may be hiking 8 miles a day or more in alpine environments with packs that may weigh as much as 60 pounds. You will be using your arms and upper body for paddling and your back and legs for portaging and hiking. It is important that everyone be in very good condition so that both youth and adults can participate in the level of adventure they deserve.
A regular program of physical conditioning for at least six months prior to the trip is strongly recommended. Plan some type of aerobic exercise for 30 to 60 minutes a session, three to five times a week.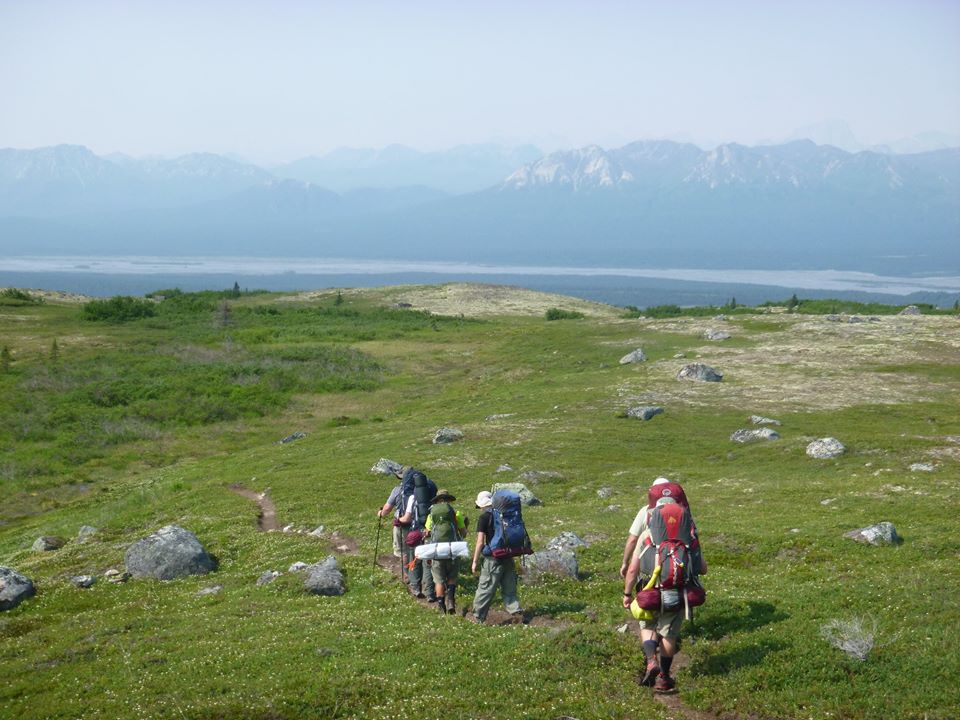 Jogging, running up and walking down hills or flights of stairs, and hiking with a full pack are excellent methods of physical preparation. How fast you can run or how far you go is not nearly as important as regular exercise. Other aerobic exercises such as swimming, bicycling, stationary cycling and aerobic exercise classes can supplement your training. Start slowly and gradually increase the duration and intensity of your exercises.
You should also do some upper body exercises such as pushups, weight training, pull ups, or paddling. Remember; the first step is to check with your physician before starting any physical fitness program.
You must get a physical examination from your physician within 12 months of your High Adventure expedition. No other form other than the BSA Health and Medical Record (A, B, and C) will be accepted upon arrival. The reason for this is that Northern Lights High Adventure poses unique risks that your doctor needs to be aware of prior to completing your form. Make sure your scouts take the current form to the doctor at the time of their physical.
Anyone with significant hypertension should be treated before coming to Northern Lights High Adventure to reduce their blood pressure and bring it as close as possible to normal. They should continue blood pressure medication per their doctor's orders while participating in the expedition. Hypertension can increase the risk of angina or stroke. Participants will be carrying heavy loads over steep and rocky trails and will experience strenuous activity in remote areas.