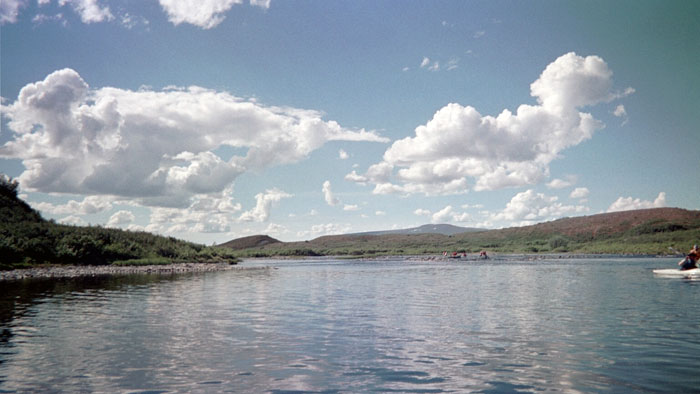 The Tangle Lakes are set on the north side of the Alaska Range. The headwaters of the Delta River, which flows north through Black Rapids Pass, join the Tanana River at Delta Junction. It is a remote and clear alpine river with good grayling fishing.
Most people could only dream about the inspiring scenery! You have a chance to see caribou, moose, wolves, bald eagles, Dahl sheep, and bear.
There is one portage around a series of waterfalls. This trek is an intermediate paddle. Glacial runoff feeds the lower part of the river from the spectacular Black Rapids pass.
This trek has limited space available.